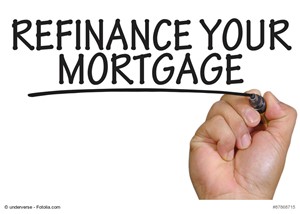 If you are thinking of refinancing your mortgage, there are so many options available to you that address your needs. Whether you want to do some home improvement projects or provide a down payment for another property refinancing can be a good option for you. There are many different options when it comes to home loans and refinancing. Below, you'll find some of the most popular choices and what they mean for your mortgage and your finances.
Standard Refinance
A standard refinances requires that you have a certain amount of equity in your home. If you want to avoid Private Mortgage Insurance (PMI on the refinance, you need 20% equity in the home. Different lenders have different requirements for the amount of equity that you need in order to do this primary refinancing of your home loan. Keep in mind that a good credit score is also a requirement to do this type of loan.
Refinancing With Cash Out
This option is great when you need to take some of the equity out of your home. This way, you can get some of the equity out of your home without selling the house. This way, you're able to refinance the mortgage, get a good loan term that's affordable, and borrow a part of the equity you have built up in your home.
You can use the cash that you take out for just about anything you need including college, home renovations, business start-up costs, or to consolidate other debt you have. The only drawback is that you're not able to borrow 100% of your equity. Usually, the highest percentage you're eligible to borrow is 80%. The amount is based on both the equity you have built up in your home along with your income. Also, keep in mind that after you take out one of these loans, the amount of equity you have in your home decreases.
Short Refinance
Short refinances may not be offered by all lenders. If you don't qualify for a HARP loan or standard, refinance this could be a good option for you. If you hope to avoid foreclosure and are struggling to pay your mortgage each month, your lender may agree to the terms of this type of loan. The loan is in effect is a combination of a short sale and a refinance. The lender agrees to pay the existing mortgage off. The loan s replaced with a new mortgage. Beware that if you choose this option, your credit score may go down significantly. If you're able to keep up with the new mortgage payments, you'll be able to repair your credit score over time.