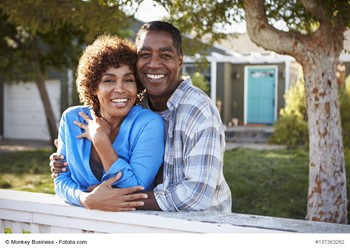 Paying off a mortgage early is a dream of many homeowners. By making larger payments on your home loan, you can cut years off of your loan term and save thousands of dollars in interest payments that you can use toward savings or investments. But in an economy that has seen decades of wage stagnation and increasing costs of living, it can often seem like an unattainable goal.
With some planning and initiative, however, there are ways to pay off your home loan before your term limit.
In today's post, we're going to talk about three of the ways you can start paying off your mortgage early to avoid high interest payments and save yourself money along the way.
1. Refinance your mortgage
If you're considering making larger payments on your mortgage, it might make sense to look at refinancing options. Most Americans take out 30-year, fixed-rate mortgages.
If you can afford to significantly increase your mortgage payments each month, you could refinance to a 15-year mortgage. This will save you on the number of interest payments you'll have to make over the years. But, it will also help you secure a lower interest rate since shorter term mortgages typically come with lower interest rates.
This option isn't for everyone. First, refinancing comes with fees you'll have to pay for upfront. You'll have to apply for refinancing, get an appraisal of your home, and wait for the decision to be made.
But, you'll also have to ensure that you can keep up with your higher monthly payments. If your income is variable or undependable, it might not be the safest option to refinance to a shorter term mortgage.
2. Make extra payments
An option that entails less risk than refinancing is to simply increase your monthly payments. If you recently got a raise or are just reallocating funds to try and tackle your mortgage, this is an excellent option.
Depending on your mortgage lender, you may be able to simple increase your auto-pay amounts each month, streamlining the process. Otherwise, it's possible to set up bill-pay with most banks to automatically transfer funds to your lender.
3. Bi-weekly payments or one extra payment per year
Making bi-weekly instead of monthly payments is an option that many homeowners use to pay off their mortgages early. Bi-weekly payments work by paying half of your monthly payment once every two weeks.
The vast majority of homeowners make 12 monthly payments per year. But by switching to 26 bi-weekly payments, you can effectively make 13 full monthly payments in a year without seeing too much of a difference in your daily budget.
This doesn't seem like much savings in the short term, but let's take a look at how much you could save over the term of a 30-year mortgage.
On a 30-year fixed mortgage of $200,000 with a 4.03 annual interest rate, you would make a monthly payment of $958.00 and a bi-weekly payment of $479.
Over 30 years of an extra monthly payment, you could save nearly $20,000 on the total interest amount and pay off your mortgage almost 5 years early.